Though some are doubtlessly still yearning for more summer, others are gearing up for their triumphant return to school. Depertment store commercials scream "Don't miss out on what you need for your first day back to class!" Well folks, with this handy little guide, there's not a chance you'll miss out on anything!
Necessary Item 1:
Betsey Johnson Jewelry
Whether you're familiar with her work or are brand-new to the wonderful word of Ms. Johnson, no one can resist a great piece of jewelry from her line upon sight. Prices may be steep, but luckily, there's a ring or necklace in your price range!
Secure your position as 'teacher's pet' early on with this beautiful apple ring; $45, Purchase here
.
Or splurge on this romantically-styled peacock necklace; $95, Purchase here
.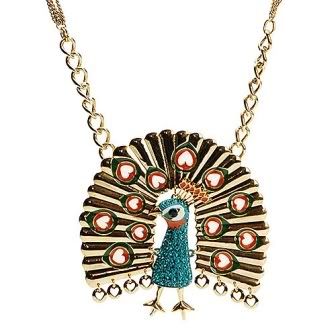 Necessary Item 2:
Tough Love NYC's "Classy Criminals" T-Shirt
By adding an edge to a classic, world-reknowned logo, Tough Love NYC has got your number when it comes to women's streetwear. The more and more you wear this shirt, you'll find people are constantly asking where you got it. Tell them Tough Love sent you!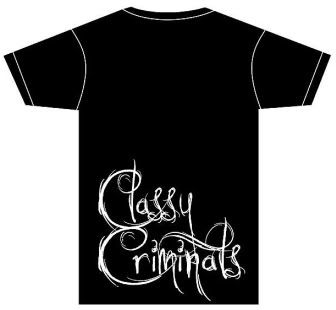 Shirt is available 8/13/08; Many thanks to Tough Love NYC!
Necessary Item 3:
Sweater Vests
Because of the fact that this necessary item is fast becoming the trend of the moment, it's not hard to find one you like.
Demetri Martin once joked that a sweater vest protects the male wearer from pretty girls, but the ladies are sure to look adorable in this studious staple.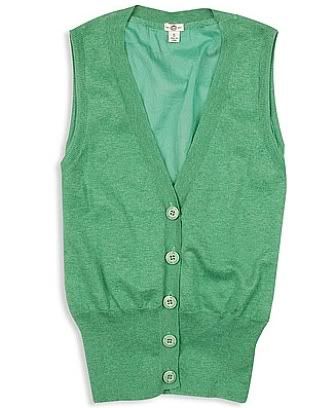 Heritage Sweatervest; $18.90, Purchase here
.
Necessary Item 4:
Carry-Alls
It seems that at some point within the past two years, backpacks became obsolete as totes and messenger bags took their place. The carry-all, a roomy alternative, transports all the things you love in style.
As a versatile bag, a carry-all can act as a small weekender or an extra-large purse for everyday use.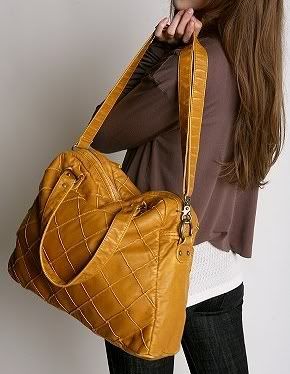 The Deux Lux Doublecross Bag comes in Mustard (shown above), Lilac and Black; $68, Purchase here
.
Necessary Item 5:
Anything Acid Wash
Not too long ago, tie-dye was the bees knees - but these days, it's all about acid wash. It seems the biggest supporter of this returning trend is American Apparel, who offers many products in the style, for example...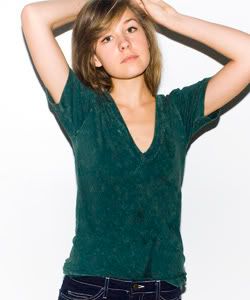 The American Apparel Acid Wash Deep V Tee comes in eight awesome colors and is sure not to disappoint, as each is different! $26, Purchase here
.
Necessary Item 6:
High-Top Sneakers
Whether they're Pumas, Adidas, or of the Converse variety, high-tops are reigning supreme in the sneaker world this year. You don't have to be a "sneakerhead" to appreciate a good pair, so slip your feeties in and bask in the comfort!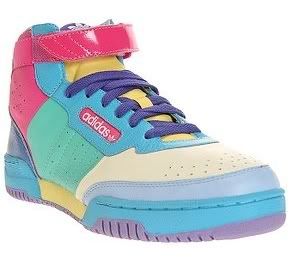 Adidas Grace Mid; $70 (Special price - sizes are limited), Purchase here
.
Necessary Item 7:
"Riding" Boots
Not just for the equine-lover anymore! Because they are now more popular in the fashion world than ever, it's super easy to get your hands on a pair of practical boots without breaking the bank.
The Jet Boot comes in Black, Chestnut (shown above) and Chocolate, all with gold hardware; $46.50, Purchase here
.
Acting as returning must-haves this year are scarves and anything buffalo plaid. They're making a valient effort to stay in the spotlight, though it's well known that the shelf lives of prints and "it" accessories such as those are short, so get your fill of them while you can.
Don't forget that this year, your sanity is just as important as your grade point average. Take a break and do something fun every so often, or people will start to forget what you look like! Atomic wishes you all an awesome new year - stay safe and keep it responsible.
See ya later, little peaches!
- Emily Rose