For quite some time, the little-known accessory brand 'Lady Luck Rules OK!' has been churning out the cutest baubles you could ever hope for. Beginning with a plethora of punk-rock inspired necklaces, bracelets and pins, LLROk has constantly acheived the perfect balance between feminine and edgy. Now, the good folks at LLROk have something completely new and exciting up their sleeves: customized, tattoo-inspired jewelry!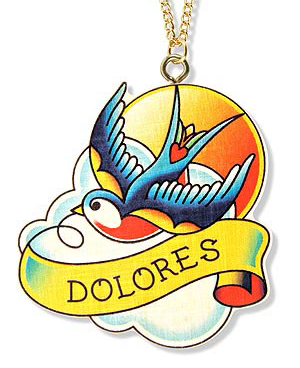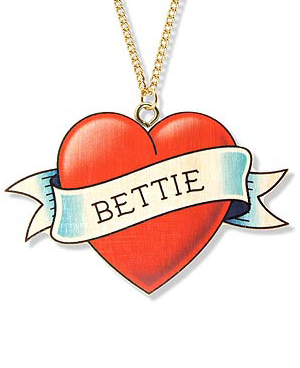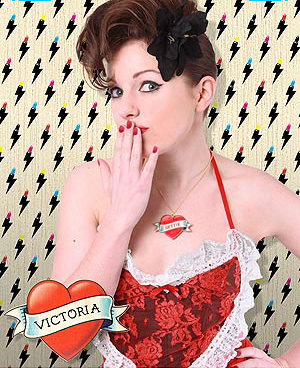 And the piece I'm currently saving my pennies for...
If you'd like, you can order your own at the
Lady Luck Rules Ok!
website - but be prepared to spend, as each price must be converted to U.S. Dollars. You'll still pay less than you would for a real tattoo, AND you'll probably want to keep it for a lot longer too!
- Emily Rose